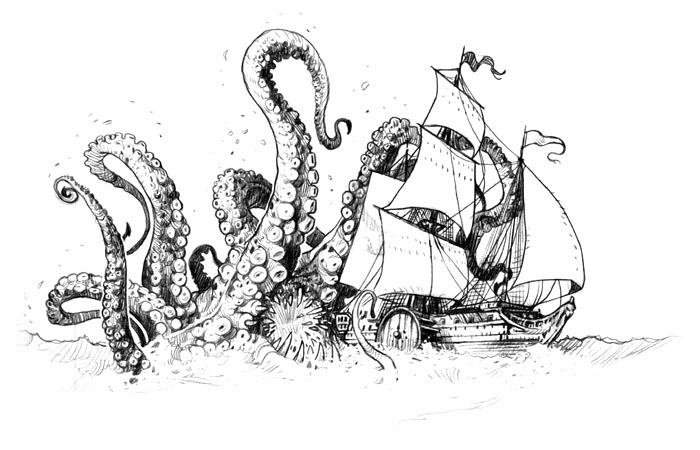 The ShenZhen Ultimate Players Association is currently hosting the Shenzhen Summer League over the course of 4 weeks. In less than 6th weeks, we will host the 2013 Shenzhen Beach Hat tournament @ XiChong Beach, the best beach in Shenzhen, The tournament will take place after one week's break from our league finals on August 4th. The venue will be at the beautiful
Barefoot Beach Bar
, a Western restaurant on the beach with it's own beachside Private Pool.
ShenZhen Ultimate Players Association
SZUPA举办了一个为期4周的夏季联赛. 在不到6周的时间里我们将在西冲沙滩(深圳最好的沙滩)举办2013深圳沙滩帽子赛, 时间是在联赛结束休息一周之后的周末也就是8月4号. 地点在美丽的百福特酒吧, 一个沙滩上拥有私人泳池的的西式餐厅.
SZUPA

If you'd like to join us, please register now.
如果你想参加, 请马上注册.

After registering, please check the '
Decisions
' tab often for additional questions we might have for you regarding the Beach Hat.
在注册后, 请点击 'Decisions' 按钮来回答我们为沙滩帽子赛提出的一些问题.

We hope many of you will join us for a fun time at the beach.
我们希望大家都可以来参加本次沙滩赛.
About the Tournament:
This will be a 1 day Beach Hat Tournament on Sunday, but we will arrange transport to XiChong Beach on Saturday evening. We will meet Saturday night, 6PM at Gou Wu Gong Yuan(Coco Park) metro at the restaurant Rapscallions for a Tournament welcome drink(we'll try to arrange some kind of special with the bar). We'll then get on the buses at 7PM and drive over to the beach. Saturday night we will have our tournament party, a Poolside BBQ buffet(maybe a Pig Roast on the beach). Followed by a Beer Pong Tournament and a friendly few games of Flip Cup on our standard official Beer Pong Tables with SOLO Cups. Next day, bright and early 8AM will be the Captain's meeting. 8:30AM tournament starts.
至于沙滩帽子赛会是一次两天的赛事. 所有的队伍会重新分配. 我们会在周六晚6点在购物公园(Coco Park) 地铁站的瑞布斯餐厅为大家准备一个赛事欢迎仪式. 我们会在7点钟出发去到海边. 周六晚上我们会在海边开party, 一个BBQ自助party(也许是Pig Roast). 之后我们会举行一个Beer Pong锦标赛和一些Flip Cup比赛. 第二天队长会议在早8点举行. 8:30点钟比赛开始.

More Info about game length TBA.
更多关于比赛的信息待通知.
Tournament Theme:
The theme is 20,000 Leagues/Under the Sea, (A mix of depth, darkness, & Disney:). Our local DJ will be blasting his musical creation all night long and throughout the day of the tourney. Best Costume wins a bottle of Champagne!
装扮 - party主题是海底两万里/Under the Sea, (一个深渊, 黑暗, 和迪士尼的混合体). 我们本地的DJ会在晚上party和第二天比赛为我们表演他的创作. 最好装扮会赢得一瓶香槟!

For those who don't know about "20,000 Leagues Under the Sea" or where 'Under the Sea' comes from:
如果你不知道"海底两万里"或者'Under the Sea'出自何处:
English:
http://en.wikipedia.org/wiki/Twenty_Thousand_Leagues_Under_the_Sea
www.youtube.com/watch?v=NPQVrjnC1jo
Chinese:
http://item.jd.com/19053365.html
http://v.ku6.com/show/o4kaKF8fmValZHsx.html
Cost:
费用:

Early bird registration is 150rmb. As this announcement is on 7/13 we're trying to be fair and give you all enough time, so our deadline for registration/fee payment will be 2 weeks from today on 7/27. Depending on slots available, we'll let players register after this date, at a fee of 200rmb. These costs will include food, drinks, bus fees, DJ, fields and beach entry fees.
提前注册并缴费, 费用为150人民币. 因为本通知是在7/13发出来, 为了给大家足够的时间我们注册和缴费的最后期限为两周后的今天就是7/27. 根据剩余位置的情况我们会让盘友在这个日期之后注册, 费用为200人民币. 费用包括食物, 饮品, 往返大巴, DJ, 场地和沙滩门票.

Wire Payments from Hong Kong can be made to: 509-752176-838 HSBC
香港队员转账到: 509-752176-838 汇丰银行
Joey- 13423864816

Wire Payments from Mainland China can be made to: 6225-8878-3538-4419 邸昊宁 China Merchants Bank
中国大陆队员转账到: 6225-8878-3538-4419 邸昊宁 招商银行深圳分行福田支行

Email Joey(mrfiregun@live.cn) the wire transfer slip to us after you make the wire transfer.
请在转账后将转账信息发邮件给Joey(mrfiregun@live.cn).


We'll use WFDF 2013 along with the beach hat additions. Currently we are planning 4 v 4, but we may switch to 5 v 5 (we'll update in announcements later).
本次比赛的规则为WFDF2013沙滩分组赛比赛规则. 目前我们计划赛制为4 V 4, 但是我们有可能更改为5 V 5 (我们会在今后的通知中告知大家).

Fields will be sized accordingly. Depending on the tide, water might be in play (again it just depends on the tide and field).
场地是正规沙滩赛的大小. 届时看潮汐的起落, 我们的比赛有可能会有海水(在此强调, 需要现场根据潮汐和场地来决定)


Food included with Tourney Fee:
Saturday Night Dinner will be a set meal choice of Chicken breast on a sesame seed bun, or a large dish of pasta. Due to limited response from people about their food preference, the choices are 50% of each and first come first served.
Sunday will have a light breakfast on the beach of peanut butter, jelly, bananas, and watermelon.
Sunday Lunch will be a set meal of a grilled all Beef Burger with fries and side salad. Vegetarians will be treated to Margherita Pizza.
Things you'll need for sure:

Tent -
Please bring your own or contact Jeff 13751100329 or myshufu@live.com.

Water bottle
水杯


Dark and white shirt (captains can flip before games to determine who is in which color)
黑色T恤和白色T恤(比赛时两队队长翻盘决定)


Sunscreen
防晒霜


Swim wear
泳衣


Towel - showers are available, but currently are not private
毛巾 - 场地可以冲凉但是目前是没有遮挡物的


Socks - if you have beach socks, they are recommended. Some places are rough, but we will rake the fields before the games to make the sand softer. Foot fingers are acceptable as long as they are smooth bottomed
袜子 - 如果你有沙滩袜, 建议你带上. 有些地方沙子比较粗糙, 但是我们会在比赛之前把沙子耙平这样会软一些. 我们允许你穿赤足鞋但是鞋底要很光滑
Transportation:
2013 Shenzhen Beach Hat is on 8.4(Transportation to the beach, Dinner and Party 8/3)
2013 深圳沙滩帽子赛日期为: 8.4(8/3出发去海边, 在海边进行晚餐和party)
Location:
2013 Shenzhen Beach Hat - Barefoot Beach Bar @ XiChong Beach
2013深圳沙滩帽子赛 - 西冲百福特酒吧

Meet at Rapscallions to catch the bus - Follow the link for walking directions - it's a quick less than 10 minute walk.

Some of you chose 11AM but this has now been changed to 3PM due to the weather.
Some of you chose 7PM and this time is unchanged.


For Saturday: We will have a 11 AM bus and 7 PM bus. BOTH are leaving from Rapscallion's in Coco Park. Please go to the decisions page and tell us which bus you want. Please also remember it is important to fill this out, as we'll need to determine bus sizes for both times
大巴安排如下- 周六: 我们会有两辆大巴从Coco park(购物公园) 的瑞布斯餐厅出发, 时间分别为11am和7pm. 请到decisions页面告诉我们你希望乘坐哪一辆大巴. 请注意这点非常重要因为我们需要决定订多大的大巴.

Please also fill in the decisions page if you're wanting vegetarian meal options or not. If you do not fill this out, we will assume you are non-vegetarian.
请在decisions页面选择你是否需要素食的午餐和晚餐. 如果你不填我们会默认你是非素食者.
Also early next week we'll have food choices for lunch and dinner. Everyone MUST fill in the decisions for this so the bar knows how much food to prepare
下周初我们会提供可供大家选择的午餐和晚餐选项. 每个人都需要在decisions中选择你喜爱的食物这样一来酒吧可以提前准备好足够分量的食物.

Sleeping Arrangements:
To book a room at Barefoot Guesthouse or to arrange a tent you must contact Jeff @ myshufu@live.com or call +86 13751100329 by July 26th. Rooms are 300-400RMB subject to availability. Barefoot Guesthouse rooms will go quickly, so book now! ;) Besides rooms, Tents are also available, but again, you MUST call to book ahead. 50RMB for single person tents, 100RMB for double sized tents. Tents will need a deposit of 50/100RMB based on size and must be booked by July 31st. Room and tent payment can be paid for by money transfer. Account will be given when you make your confirmation. 如果你需要定客房或租用帐篷请在7月26日前联系Jeff @ @ myshufu@live.com 或者电话 +86 13751100329. 客房价格在300-350左右. 很多人在定客房所以如果你需要最好现在就定! 除此之外, 帐篷也有出租, 但是你都要提前预定. 单人帐篷50元, 双人帐篷100元. 押金50/100元. 最迟在7月31日预定. 房间和帐篷的费用可以通过银行转账来支付, 账号会在确认后发给你


Can't wait to see you all!
Jeff, Joey, and David SZUPA